Are you looking for gifts for a programmer friend? Or maybe you just want to buy something for yourself? If great minds think alike, then other programmers are going to like the "wish list" of this programmer. 😆 Read on for the recommendations!
P.S. All of the items listed here are under $50, so you don't have to break the piggy bank.
TABLE OF CONTENTS
1. OVERLY LARGE SIZED ENTER KEY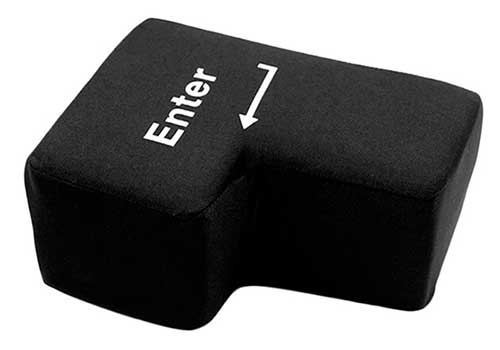 No enter key is too big for programmers… So says a programmer who often smashes the enter key out of frustration. This extra-large enter plushie actually works, serving both as an enter key and as a stress-relief punching bag. When you are tired from all the stress, it is also good as a desktop pillow too.
2. DESKTOP PUNCHING BAG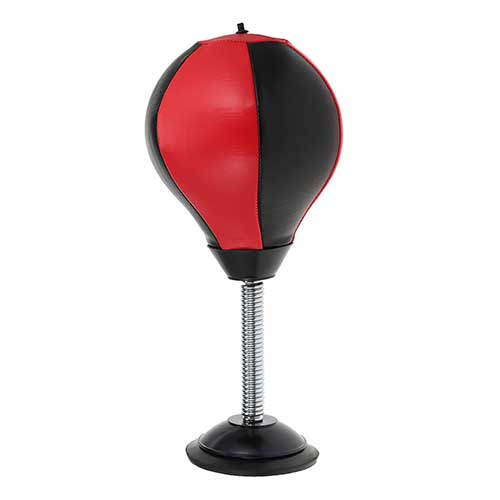 If the giant enter key is not to your liking, here is a more "realistic" alternative. An actual desktop-sized punching bag. Even though it does not serve as an enter key or a sleeping bag, it sure does well to invite others to punch at it… Have some quality stress relief time with your friends.
3. SMARTPHONE NECK MOUNT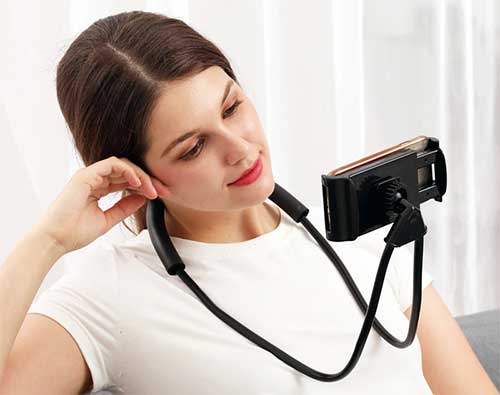 Some people may think of this gadget as some kind of lame joke. But hey, it is actually very useful if you use a little bit of creative juice and think past the neck part. This flexible phone holder can be folded into a desktop stand, be hung behind car seats, and you can use it straight as a selfie stick as well… So why not?
4. TINY GAME CONSOLES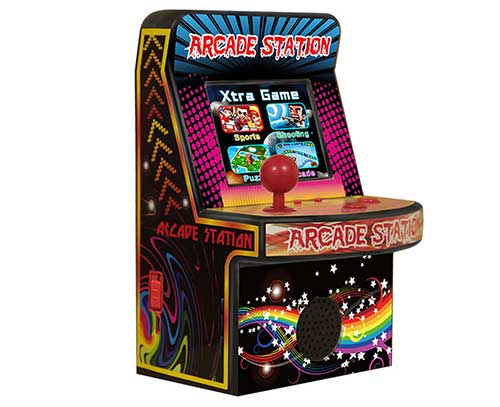 This one is for those who are suffering from a constant nagging of "stop playing with your phone". Here is an alternative that is "not your phone", so you can keep on playing. A pretty cool little gadget for those who are into retro gaming.
5. RETRO TELEPHONE HANDSET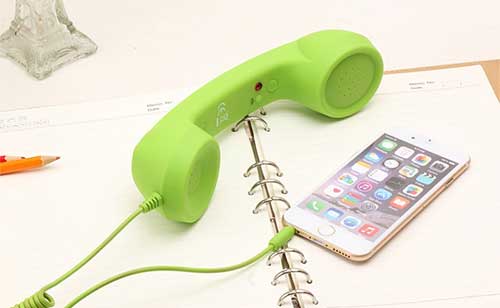 Speaking about retro, all those modern earphones, headsets, and Bluetooth ear toothbrushes are for noobs. This good old reliable technology will not fail even if you drop it, or bash it against the wall. Plus, when you walk around with one of these classic telephone handsets, you will stick out like a sore thumb.
6. OPTICAL FINGER MOUSE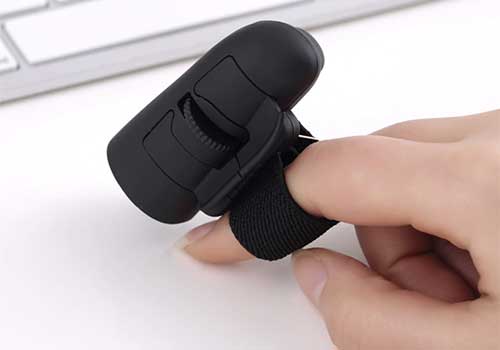 This is a mouse that is attached to your finger, a mouse that is not your usual mouse… But just why would anyone want to do that? Maybe because it feels pretty cool to have a working mouse finger. Who needs a mouse when you can use your own finger?
7. EMOJI POWER BANK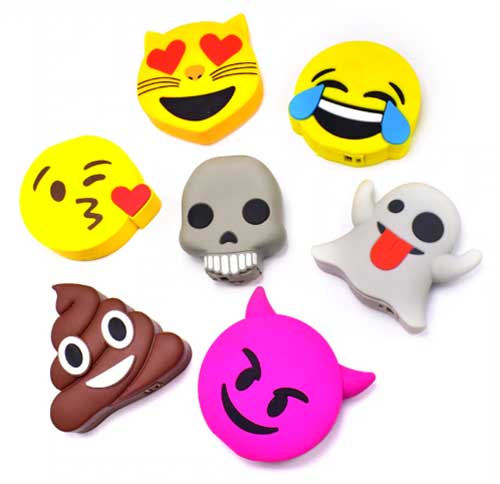 Ah, emojis. They invade our daily lives and make a perfect gift for those who are not already sick of them. These tiny power banks do not provide a lot of power, but you know you want it… The poop emoji makes a great gift indeed.
8. PENTODE USB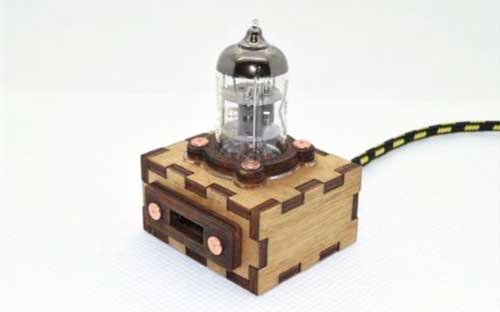 What is a pentode? It is a classic vacuum tube used in old radio transmission devices. They are rare today and make very good industrial steampunk-looking gadgets. Yep, this is simply one of the most beautiful handcrafted USB devices that I know of. Even though it is a little bit on the expensive side, not just a programmer, but any good techie will love this one.
9. SMARTPHONE VR HEADSET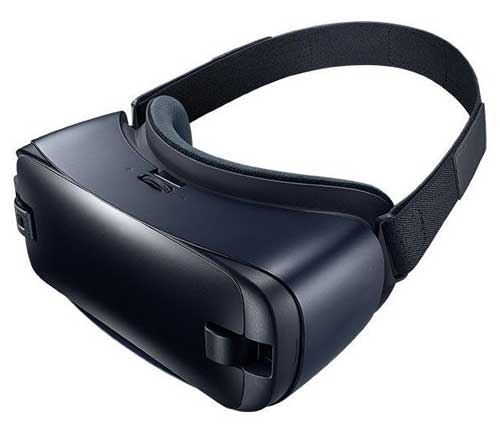 Programmers are not all work and no play. A little bit of VR fun does not hurt. No need to spend hundreds to get a VR headset, we can get phone VR headsets these days for cheap, and they work well enough to provide countless hours of VR entertainment.
10. SMARTPHONE HOLOGRAM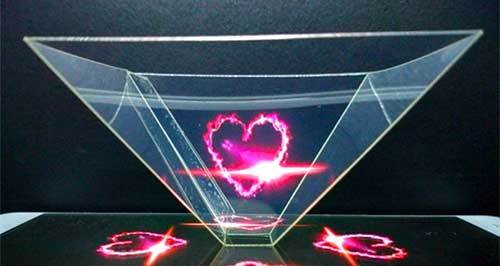 For just a measly $2, we can turn smartphones into micro-hologram devices… Yep, this is actually just a simple pyramid-shaped plexiglass gadget that we put on the smartphone screen. Some kind of reflection science happens, and it will produce the hologram illusion. Just do a search for 3D hologram on YouTube, and you will get plenty of videos to play with.
11. USB ADAPTER CABLE CONVERSION STORAGE BOX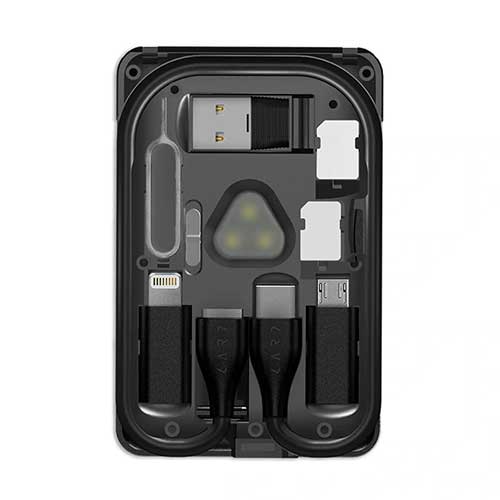 The name of this product is quite a handful, but basically, it is a "USB multi-tool". No need to carry a whole bunch of different USB cables, this pocket-sized box has everything you need. Just a real convenience for travel and daily use.
12. RED DRAGON MECHANICAL KEYBOARD
If you want to give a keyboard, never ever give a small floppy rubbery one to a programmer. Especially those flexibly foldable kinds – They are pretty useless and extremely painful to use when it comes to touch typing. A good, comfortable, tactile keyboard is what programmers need.
13. PROGRAMMABLE MOUSE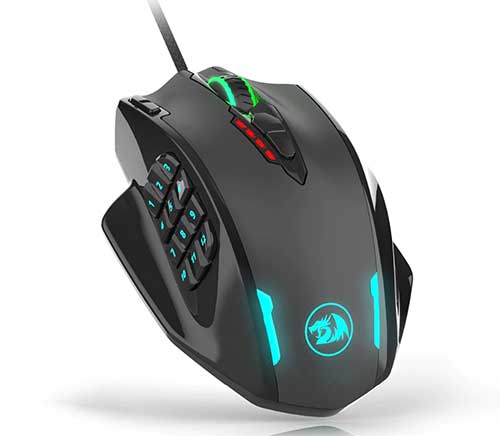 Personally, I am happy with just a simple mouse. But programmable mice have a lot of buttons that can be customized, and they can come in handy to a programmer in many ways… Not for gaming, but for some lazy convenient controls. One button to turn the lights on, another to control the fan speed maybe?
14. SINGLE MONITOR ARM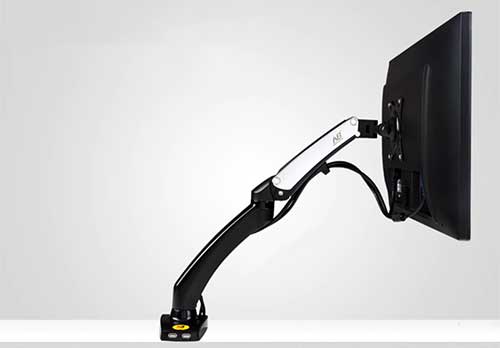 One does not sit hunched over looking at a low monitor, suffer back pains, and suffer from headaches. You will be surprised how a well-placed monitor arm works to force people to sit upright, enforce good posture, and no more daily pains… Plus it looks cool.
15. FOAM LUMBAR SUPPORT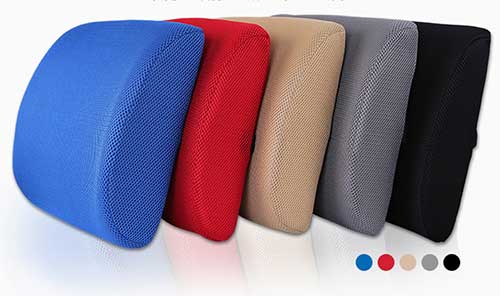 While we are still on the topic of good posture and health, here is something that costs a little lesser and still gives some good support for the spine… No need to buy an entire expensive ergonomic chair.
16. WRIST REST PAD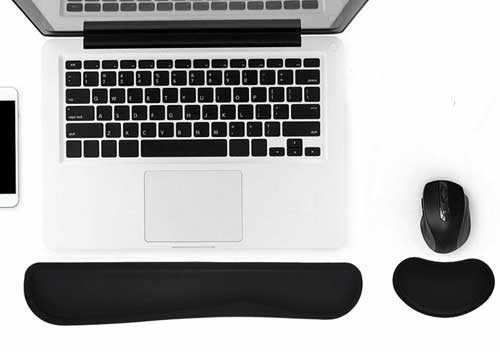 While we are still on the topic of good posture yet again, here is another cheapie that will compliment the lumbar support very well – A desktop wrist rest pad that will prevent awkward ergonomics.
17. GOOGLE HOME MINI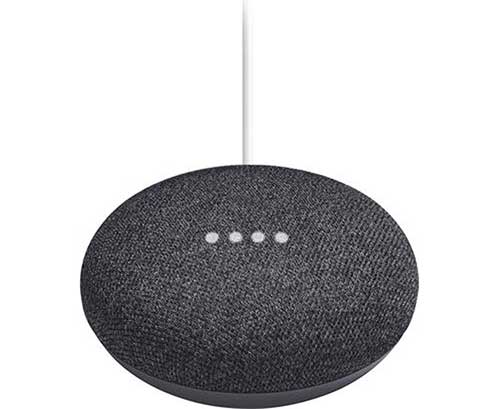 The Google Home is not the best speaker on the market, nor is it a portable Bluetooth speaker. But it is capable of doing various automation tasks… Well, I leave it up to you to decide.
18. USB DESK FAN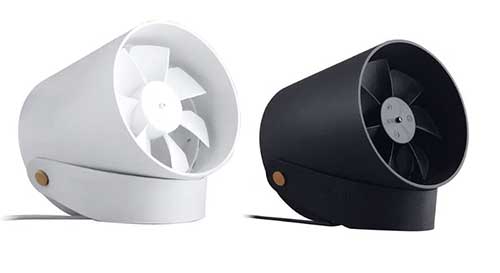 Nope, not those weak useless little toys. There are actually good mini USB fans that move quite a lot of air. Suitable not just for humans, but also for cooling down laptops and tablets.
19. FITNESS TRACKER BAND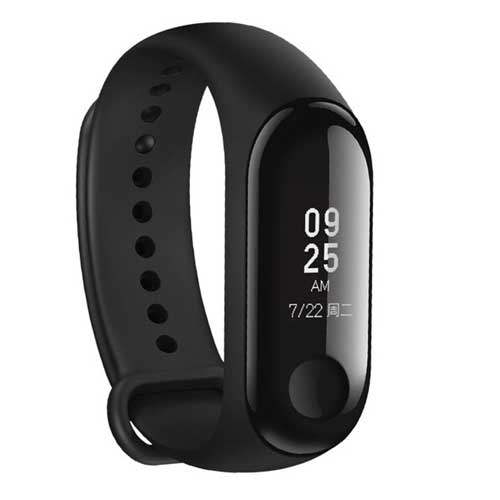 Nope, this is not an actual smartwatch, but it does track fitness activities and serves as a watch. Programming can be hard work, so let us not forget about health as well – Health is wealth, as the wise old saying goes.
20. COMPUTER GLASSES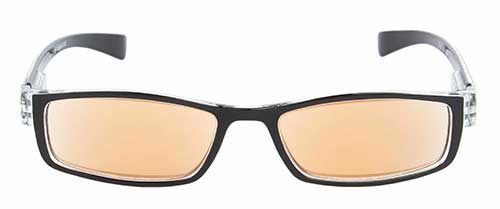 These funky orange-tinted glasses have some science behind them, and they will filter out some of those excessive blue lights that most computer screens emit. While it is not a replacement for good rest, these glasses do make it more comfortable to look at screens for longer periods of time.
21. MAGNETIC USB CABLE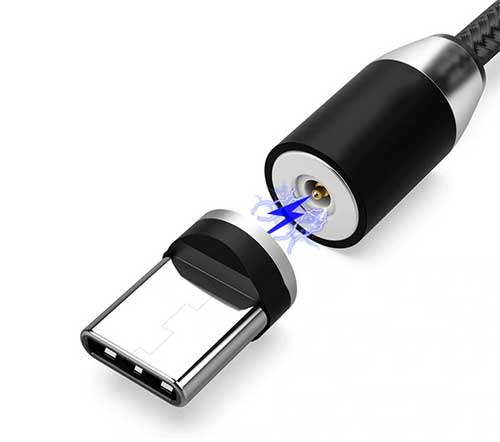 Apple Magsafe is a good idea. Why do people not adopt the idea of magnetic USB heads? It's just so much more convenient.
22. PROGRAMMING STICKER PACK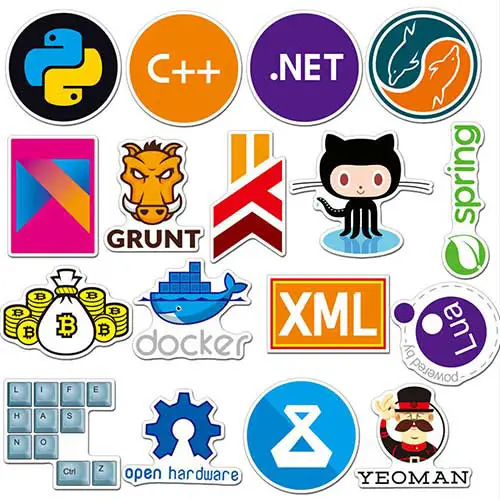 Awesome stickers that can go onto laptops, tablets, fridges, walls, or just about anything. These are cheap, and you can be sure that they help to spell out "programmer inside".
23. HEAT-SENSITIVE MUG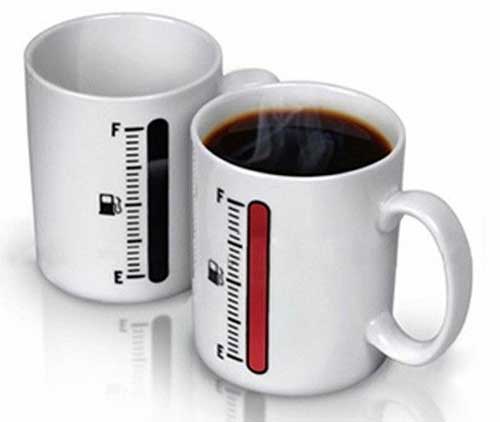 The stone age of mugs is long over, forget those boring old mugs that only have some random inspirational quotes. Get one of these cool heat-sensitive mugs instead – The image changes as they are filled with hot coffee, tea, chocolate… or just about any funky hot fluids that you put in.
24. USB MUG WARMER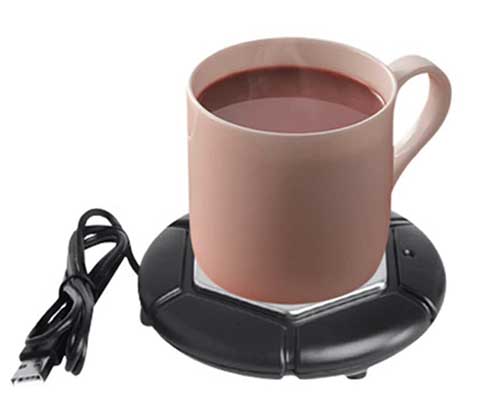 If you have decided to get the heat-sensitive mug above, you can also consider getting one of these USB mug warmers to complete the set – It will keep the coffee, tea, chocolate, or funky liquid warm.
25. LED T-SHIRT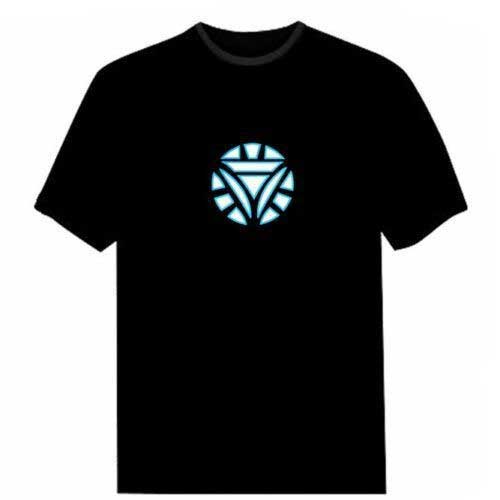 The stone age of plain t-shirt is long over as well, forget those boring old shirts that only have some random inspirational quotes. These LED t-shirts light up and will unmistakably make a programmer look even more genius.
26. USB BACKPACK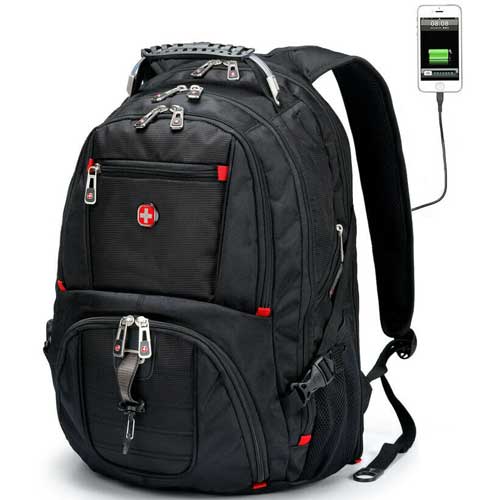 Forget the "plain old backpacks". USB gadgets are so common these days, get a backpack that has a USB port instead – This is a lot more useful in the modern day.
27. MULTIFUNCTIONAL STYLUS PEN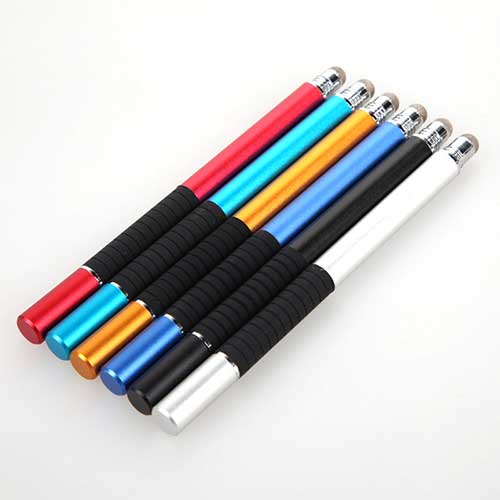 When you have to buy something for someone you don't really like. These cheapies are ballpoint pens on one side, and a stylus on the other. There are a few variations with screwdrivers and LED light inside as well… An interesting door gift nonetheless.
28. ARDUINO STARTER KIT
For you guys who have not heard of the Arduino, it is basically a very affordable microcontroller. What can we do with it? Almost everything possible under the sun – Wiring light, water, heat sensors into the Arduino. Automatically switching on/off lights, remote-controlled locks, and random light displays. You name it, the possibilities are endless.
29. ARDUINO RFID KIT
One does not simply give a keychain to a programmer. We give them an Arduino, a reader, RFID keychains, and make them create amazing stuff with them.
30. RASPBERRY PI ZERO
The Arduino can be a little bit limited as a "complete desktop computer". So if you are looking for something more powerful, a Raspberry Pi is the best choice – These are essentially tiny palm-sized computers.